Cousy
By Bill Reynolds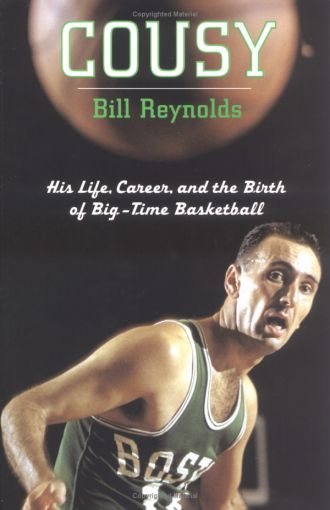 Ranking:
Reynolds tells a wonderful story about an interesting person. Initially, the story was supposed to be about the pioneering era of basketball, but he decided since Cousy was such a focal point on this era and professional basketball's climb to greatness, that he would write about Cousy himself. Cousy, a private man, agreed through mutual acquaintances to go along and provided information and interviews.
The story starts with Cousy's young life during the depression in a New York ghetto, and his life in a dysfunctional home. He used basketball as a means of acceptance and eventually as a means to greatness. Ironically, he was cut by his high school team in his freshman and sophomore seasons, which drove him and spurred on his killer instinct. When he made the team, he went on to become the captain of the all-city team.
Then, Reynolds describes how Cousy picked Holy Cross for his college education, and how, contrary to the myth, he did not "lead" Holy Cross to the NCAA Championship his first year. He goes through his spats with his first head coach in college "Doggie Julian", and his great respect for his successor, "Buster" Sheary. He also covers how Cousy wound up on a Boston Celtics team that didn't want him and how legendary Celtics coach Red Auerbach took jabs in the press at Cousy, so that he would know who was in charge, despite the press' love of Cousy.
He goes through the hard years of success without championships and then the great championship run that came after the Celtics drafted Bill Russell. He also covers Cousy's business ventures off of the court and his life after basketball.
What sets this book apart from a simple factoid book of the 1950s was how Reynolds digs past the surface to show how Cousy's upbringing created an irrational fear of failure and an unhealthy competitive streak that Cousy had to learn to deal with throughout his life. Depsite his success, Cousy was in many ways a tortured soul, feeling like he had to do all he could to provide for his family, yet regretting the time he spent away from home and the sleepwalking and nervousness he felt as he went through his career, trying to satisfy his competitive urges.
Excellent story.
Introspection: 5
Insight: 3
History: 1928 - 2002
Readability: 4

Cousy. His life, career, and the birth of big-time basketball. Bill Reynolds. Simon and Schuster. 2005.