Giants
By Mark Heisler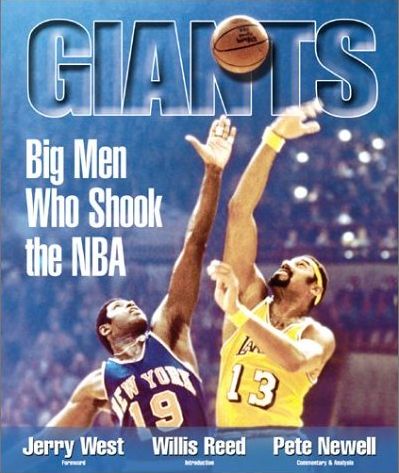 Ranking:
This coffee table book consists of mini-biographies of 25 of the greatest big men of all-time. The author has a section where he ranks them according to his opinion. That is really the only controversial part, because everyone has their own opinions.
Beyond that, it is a really well-written book. The sections are semi-brief, yet very informative. Beyond the biography, he shows complete stats and career highlights.
The sections written by Jerry West, Willis Reed, and Pete Newell are excellent as well. The photography is beautiful.
The only drawback is that the binding is poor. Pages fall out easily. This was not a lone instance with my copy. If you read the reviews on Amazon.com, this is mentioned frequently.
Introspection: N/A
Insight: 3
History: 2003
Readability: 5

Giants: The 25 Greatest Centers of All-Time. Mark Heisler. Triumph Books. 2003.