The Big Three
By Peter May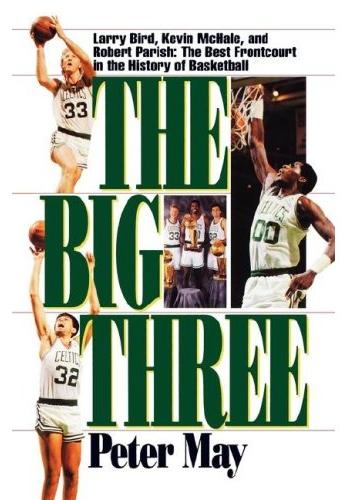 Ranking:
Larry Bird, Kevin McHale, and Robert Parish - known in basketball circles as "The Big Three" played longer together than any trio in basketball history and comprised the greatest frontline in NBA history, where they won 3 NBA titles together.
Bird is the greatest forward in history and won 3 consecutive MVPs and 2 playoffs MVPs. McHale won the 6th man of the year and became one of the elite power forwards in history. He is the only player in history to shoot 60% from the field and 80% free throws. His low post offensive moves join Hakeem Olajuwon on the short list of the elite. His defense is practically unmatched at power forward. Robert Parish was the definition of consistent and became the ageless wonder setting numerous longevity records.
Peter May chronicles the lives of all three players and how they came together, grew, and aged. At the time of the publishing, Bird and McHale had retired. The story is well written. I read this book 13 years ago after I borrowed it from a friend. I had forgotten all about this book until I recently read another book by May (The Last Banner). I may have forgotten about the books' existence, but I still remembered minute details from it.
May is the all-time Celtic homer, but this is his area of expertise and this book shows why.
Introspection: N/A
Insight: 3
History: 1976-1993
Readability: 4

The Big Three. Peter May. Simon & Schuster. 1994