Just Ballin'

By Mike Wise and Frank Isola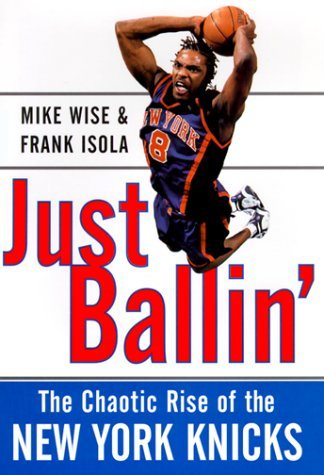 Ranking:

The 1999 Knicks were an interesting team. They traded veteran leader Charles Oakley for young, talented, yet disappointing Marcus Camby. They took a big risk in signing Latrell Sprewell after he served a suspension for choking his coach at Golden State. And just when it seemed the team would fall apart after Patrick Ewing's injury became more and more apparent that he would miss the season, and coach Jeff Van Gundy would be fired (while the team was secretly interviewing Phil Jackson), they came together for an improbable playoff run. This book tells the details.
It is similar in scope to The Franchise, just not as detailed (and not as good), but it is a quality read.
Introspection: N/A
History: 1999
Insight: 3
Readability: 4
Just Ballin': The Chaotic Rise of the New York Knicks. by Mike Wise and Frank Isola. Simon and Schuster. 1999.