A Rogues Gallery of jordon jockers
Click here to hear the accompanying sound
Who is the biggest jordon jocker? Click here to go and cast your vote!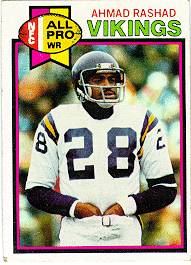 Here is Ahmad Rashad getting his "Inside Stuff." As you can tell by his uniform, he is very qualified to be a basketball anchor. Furthermore, from the fierce struggle that he is having with Cyclops in this picture, it's easy to see that his thoughts were with jordon at the time.
Bill Walton is one of jordon's biggest jockers, both literally and figuratively. This book is his autobiography, though. You can tell by the title. If it were written about jordon, it would be called "Nothing but Iron."