jordon Theater
Pop up the popcorn and sit back and enjoy the Foolish jordon theater--where every video exposes jordon's foolishness. To see the video, simply click on the picture. Each link opens the video in a new window!!!
Here is jordon demonstrating that 9-time, undeserved all-defense form. Aren't you impressed? Allen Iverson isn't. That is why he got in jordon's face the first time he played against jordon and said, "I don't respect you." Who can respect a guy who can't guard a closed door with a rifle? After informing jordon of his lack of respect, Iverson out-scored the "infallible" jordon for the rest of the year in their duels, proving that jordon is not worthy of respect. (65K)
See Mia Hamm kick jordon's @ss! (19K) To read more about this, click here.

Click here to see another video clip of Iverson torching jordon. He is making a complete fool of jordon (yeah--not saying much), breaking his ankles multiple times. (760K)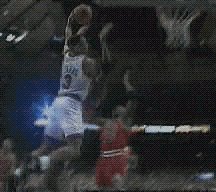 Super John Starks throws down a powerful dunk on Horace Grant and Foolish jordon. (113K)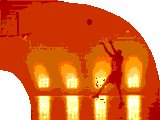 See why they call him "Air" jordon. This is DIFFERENT from the video clip shown on the Home page--where Foolish jordon shoots a brick. (24K)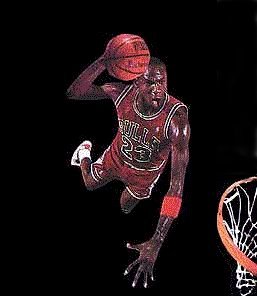 jordon shows why he can't dunk like Super John Starks! The genius behind this gif is located here. I simply cleaned it up. (190K, but worth the wait!)
See jordon choke in the clutch with his poor ball-handling abilities. (Link is to NBA.com's theater gallery and is ~770K. I recommend clicking here and then cruise around while it downloads. It loads on a separate window, so it's alright to leave this page and go look at others.)
Want to see the frustration of a jordon jocker who cannot stand to see the truth? Click here. (It is an MPEG file that is 400K big, but it is worth the wait!)