Air Judden's Basketball Book Library
Back to Air Judden's Homepage

FastCounter by LinkExchange

Since February 15, 1999
---
Welcome to my basketball book library. I created this page as a resource for anybody interested in reading basketball books.
If there is a book on my list that I haven't read, but that you'd like to know about, email me and let me know, and I'll try to get to it quickly.

The next book that I will review: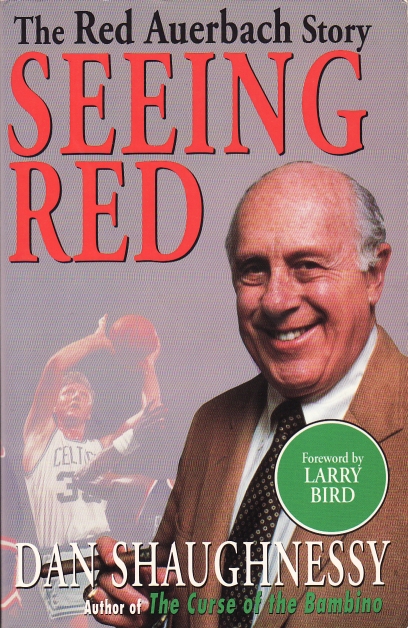 Click here to view books

The 10 most recent book review additions:

Jerry West - Roland Lazenby
Red and Me - Bill Russell with Alan Steinberg
Yao - Yao Ming with Ric Buchler
The Dandy Dons - James W. Johnson
When the Game was Ours - Larry Bird and Earvin "Magic" Johnson with Jackie MacMullen
Unguarded - By Lenny Wilkens with Terry Pluto
Pistol - By Mark Kriegel
Forty-Eight Minutes - By Bob Ryan and Terry Pluto
Tip-Off: How the 1984 NBA Draft Changed Basketball Forever - By Filip Bondy
Calling The Shots - Earl Strom with Blaine Johnson

I organize my books in a variety of ways. When you are looking at one of these lists, and you click on a hyperlinked book review, it will open a new window, and it has a "close" button on the bottom of it (This was a necessary evil, due to the frame-nature of the list-by-teams).
You can view the list of books in a variety of ways:


I rate the books from one to five stars. This is my opinion of how good the book was overall. Think of it like a grading scale, with 5-stars corresponding to an "A" and 1-star corresponding to an "F". All books 3-stars and higher are certainly worth reading.
In addition to this overall ranking, I give rankings and information for different criteria. These do not affect the overall ranking. It's just a F.Y.I. The categories are:
Introspection - (Biographical only). How deep are they? Some are, some aren't. If it matters to you, then this ranking will, too. Rankings range from 1 to 5.
History - Which time frame does it cover? I don't rank this, but rather, state the time frame.
Insight - Do you learn anything about the inner workings of the game? Rankings range from 1 to 5.
Readability - How quickly does the book move? I like to read while on an exercise bike, in order to distract me from the exercise. If the book flows well, the time on the bike goes fast. If the book drags, or is too wordy, then the time goes slow. Very subjective. Rankings range from 1 to 5.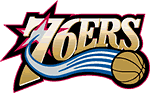 A shameless plug for my team -- go Sixers!!!

How to purchase these books.
Many of the books can be purchased from an on-line book seller, as well as many of the major book retailers, such as Barnes and Noble, Hastings, and Borders. Some of these are out of print and you may have to try your luck at the 2nd hand stores or ebay. Also, I think Amazon.com has a waiting list for out-of-print books. A better place would be http://www.thebookcart.com/ or http://www.half.com/.

LINKS
To learn more about the NBA's association with the Reading is Fundamental program, click here.
To see NBA.com's recommended book list, click here.



Back to Basketball